English—American English; native
Spanish—Venezuelan Spanish; Spanish II level
Hebrew—Modern Israeli Hebrew; self taught
German—East Central German; self taught
Russian—Central Russian; self taught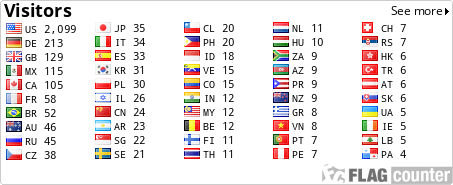 :thumb173735313:
What Element Fits You Best?
Hosted By theOtaku.com:
Anime
What Popular Video Game Genre Are You?
Hosted By theOtaku.com:
Anime
----------
Matthew 22:37-39

Be strong and courageous. Do not be afraid or terrified because of them, for the LORD your God goes with you; he will never leave you nor forsake you.
Many times you may see me refer to my LORD in my art and comments.
----------
Alrighty now then, let's see what to put here about your's truly. I am an American citizen to start off with. I am also a Southern Baptist Christian. My political orientation is Republican, or right-wing for others. My heritage is branched heavily on Anglo-Saxon roots, meaning my ancestors originated in England and Ireland. My heritage on my father's side also developed into the Confederate States of America heritage group. I am very proud of all parts of my heritage.
Another thing about me that is important is that I am trying my hardest to speak as many languages as possible. I am fluent in English, as much of you can probably tell. I am also competent in Spanish and Modern Hebrew. I am only a beginner in German and Russian. I strive to learn more.
---[]--- Put this
---[]--- on your
---[]--- page
[][][][] if you're
---[]--- not embarrassed
---[]--- to tell
---[]--- others that
---[]--- you're a
---[]--- Christian
My deviantART Family!
Places are still open!
My Father

My Elite Communist Brother

My Brothers




My Sister


My Identical Twin Separated at Birth

My Step-Brother

My Cousin

My Second Cousin

The Pedophile Neighbor

Next Door Neighbor

Pet Retarded Fish-Monkey

Rainbow Soda That Listens to Metallica

----------
Current Residence: U.S. of A.
Favourite genre of music: Christian Rock, Rock,
Hard Rock, Metal
Favourite style of art: drawing, sketching
MP3 player of choice: iPod, Droid X
Wallpaper of choice: My drawings
Favourite cartoon character: Shadow the hedgehog, Noble 6, Ezio, Altaïr, Captain Price, Ghost, Roach, and Yuri the ex-Spetsnaz
Personal Quote: What?